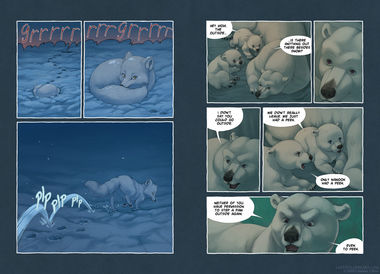 I updated
www.lastpolarbears.com
with pgs 20-21. Mama Bear is awake, and she's not happy.
Enjoy, and please leave a comment on the site if you have a moment. I'd love to hear your thoughts!
-Lindsay
P.S. If you know anyone who might also enjoy the comic, please pass along the link to them! Thanks!